This Christmas, Meet These 5 Real-Life 'Santas' Who Are Quietly Making Strides In Creating A Positive Impact On The Lives Of The Downtrodden!
They might not have the crimson uniform on or arrive in a sleigh driven by reindeer. But that doesn't stop them from being a Santa, bringing a smile in the face of the helpless and the destitute through food, medical aid, or saving them from a horrible fate like human trafficking or drug abuse! Meet 5 exceptional individuals who have been working selflessly to make a difference in the lives of the marginalized. They prove that yes, Santa can exist in real life as well!
Lokenath Biswas – The Miracle Man Who Is Working Tirelessly to Steer Underprivileged Youth from Drug Addiction through Football!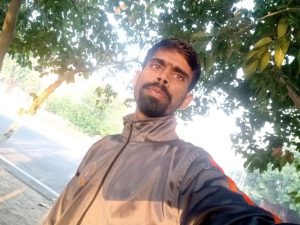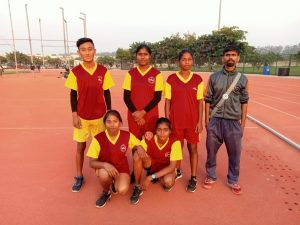 Once upon a time, there was a boy who wanted to be a History teacher. Had even completed a degree in the aforementioned subject. However, destiny had something else in store for Lokenath Biswas. Today this 20 something is creating history in his own way. For the last 5 years or so he had played a pivotal role in transforming the lives of the youngsters of Hatidoba – a remote area located in the Mahakuma sub-division of Siliguri.
He has been steadily steering away from the youngsters of this region from self-destructive activities such as drug addiction in true-blue Bong style – through training them in the greatest sport known to Bengali ( as sung by the celebrated singer Manna Dey) –football.
His brainchild, the Tarai Sports Academy, began as a humble attempt to keep the local youngsters away from the clutches of drug addiction. In his words, "I kept thinking of some entertaining way to keep away the local kids from drug abuse. And then I came up with the idea of engaging them in sports training. It would keep them busy in a constructive activity, and also help them gain confidence. So I decided to start this training center in 2013".
And the rest, as they say, is history. The fledgling training school has witnessed several milestones since then.
The youth of Hatidoba today gain their high not from drugs but by winning football matches. Moreover, they have started to make their presence felt all over India. 6 students of Tarai Sports Academy have participated in the national throw ball championship at Rohtak, Haryana. Many have also participated in kabaddi competitions in Uttar Pradesh.
What Does a Day at the Tarai Sports Academy Look like?
"Training starts sharp at 2:00 pm," informs Lokenath. The afternoon is spent in football practices. About 35 students participate in the football classes. In the evening it's time for kabaddi matches, throw ball competitions, and athletics training.
The Future Ahead…
Lokenath is optimistic for the future. "We hope that we could produce more athletes who can play at state and national level from our little village. I have full confidence in the potential of my students. They just need some proper guidance and encouragement."
In the 1984 iconic film 'Koni ' we saw how the earnest swimming coach Khitish Sinha (Soumitra Chatterjee) worked tirelessly to encourage his protégé the poverty-stricken Koni to swim her way to victory, against all odds. We are confident that just like Koni's Khid-da, 'Lokenath sir' of Hatidoba would be able to make his students rise above their humble means and etch their own paths to glory.
His Pen is Indeed Mightier Than The Sword. Meet Abhik Arjun Dutta, The Author Who Raised 20 Lakh INR To Help The Destitute, Through His Writings!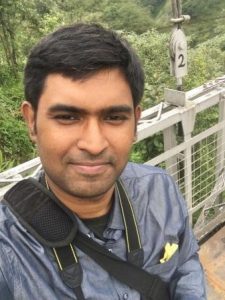 He writes to entertain. And save lives.
Meet Abhik Arjun Dutta the author who has raised more than 20 lakh rupees for various social causes like Covid treatment, rehabilitation for underprivileged people at Sunderbans which was wrecked by the Cyclone Amphan, and numerous other social causes… just through writing books!
Like many Indians, Dutta too hails from an engineering background. However, the lure of writing was too strong to resist. He made his debut as a writer in 2007 on Facebook. Gradually he gained quite a following and began to sell his books on paid groups on Facebook and WhatsApp. He personally published his books and sent copies to readers via currier service. Few of his books like 'Blue Flower', 'Anindya', 'Shubham Samagra' etc began to receive appreciation from readers.
The Journey from Self Published Author to Good Samaritan
2020 proved to be another watershed year for him, as the Covid-19 pandemic struck. "In the lockdown I personally witnessed many people lose jobs. Underprivileged people roam without a square meal. So I decided to raise money for Covid treatment camps and community kitchens."
From then on he began to sell his books in PDF versions and the funds for various causes such as Covid care projects that were aimed at restoring areas and livelihoods of people devastated by the Amphan Cyclone etc. In 2020 only, he raised 10 lakh INR for Covid treatment. Additionally, he has also donated a generous amount of funds for the restoration of regions hard hit by the Amphan Cyclone such as the Sunderbans and College Street Boipara, and more than 160 ( and as of 2021 more than 173) non-profit organizations including several hearts and liver foundations.
He has also personally financed the treatment of 2 cancer patients.
In 2021 he raised about 74000 INR to finance the education of the daughters of Moinul Islam Midya, a DYFI (Democratic Youth Federation of India) activist and CPI-M youth wing member who died in a clash with the police at a Left-wing protest march in 2021. He has also contributed funds for buying PPE kits for Red Volunteers and Oxygen concentrators for patients.
The author is a self-confessed die-hard foodie. When he is not engaged on a crusade to positively impact lives through these books, like most Bongs he can be found gorging on mutton curry, nalen gurer sandesh and ice cream.
How does he deal with writer's block? "My funda of dealing with writer's block is simple. I don't write then. Instead, I watch web series."
Raju Nepali The Ex Pastor Who Now Saves Trafficked Youth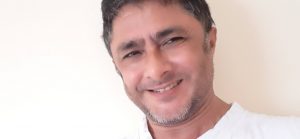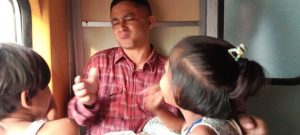 Once he led missions to tell the stories of miracles performed by the Messiah, the Son of the living God (Matthew 16:13-17).
But today Raju Nepali has been nothing short of a messiah himself for the trafficked victims of North Bengal. The former pastor has dedicated his life to rescuing and rehabilitating thousands of trafficked girls, boys, and children. His organization Duars EXPRESSmail which works across more than eight districts of North Bengal, and rural areas of Nepal, has rescued more than 3500 trafficked youth and children in the past 15 years with help of the SSB (Sashastra Seema Bal), police, and various partner organizations.
Though he is a formidable figure in the field of anti-trafficking activism of North Bengal today, once upon a time Nepali did not even know what the word 'trafficking' meant. Back then he used to be pastor at the Assembly of God Church. "At that time, the only 'traffic' I was familiar with, was the road traffic!" he recalls nostalgically.
However, this ignorance did not last for long. A sad turn of events eventually made him all too aware of the murky world of human trafficking. In 2005 he came to know that a friend of his, was at a brothel in Mumbai, sold off by her husband. She was the first person he rescued. But unfortunately, she died after a few days. This led him to research the state of human trafficking in North Bengal in depth. He then left his job to start a new mission – of rescuing and rehabilitating the underprivileged youth of North Bengal from human trafficking. In 2006 he formed the Duars EXPRESSmail.
Once home to several thriving tea estates, North Bengal has witnessed a massive economic decline in recent years as several tea gardens were closed down or abandoned, leaving the already underpaid and over-exploited labourers and their families completely impoverished. Desperate for a better life, many of the local youth have become vulnerable to human traffickers who enticed them with fake promises of employment, marriage, and even spiritual salvation!
Nepali shared how he and his group rescued a young girl Nisha (name changed) who had been lured by a guy who posed as a pastor hailing from Jharkhand. "When Nisha went missing, we found a magnetic toy at her home which first led us to suspect him". Then he narrated how his team collaborated with SSB (a paramilitary organization based in Siliguri, tracked the 'pastors' cell phone and travelled all the way to Purnia (Bihar) to rescue the girl from the clutches of her captor.
He also runs a WhatsApp group 'Stop If You Can' (established in 2015) which is a pan-India network of various social activists, NGOs, and lawyers dedicated to preventing human trafficking.
Nepali doesn't intend to stop at just rescuing human traffic victims. He plans on opening a rehab where trafficked victims will not only be looked after but undergo skill development classes so that they can become employable. "My future aim is to empower these unfortunate youth, and create a better tomorrow for them," he shared.
Dr. Sirshendu Pal – The Doctor Who Has Treated More Than 5000 Patients For Free During The Pandemic!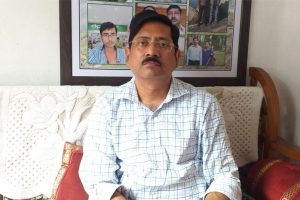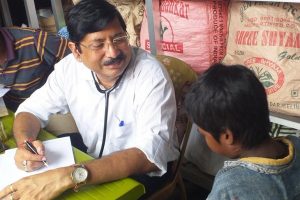 On Sundays, most people plan to make the best of their only holiday. Some plan to shop till they drop. Others make arrangements to hang out with their girl gang or homies. A few may decide to stay in and binge-watch their favorite web series. However on Sundays, Dr. Sirshendu Pal is usually found at old age homes, leprosy colonies near Darjeeling, or at places inhabited by underprivileged tribes like the Dhimal and Mech communities, providing free medical assistance to marginalized people or organizing medical camps for the destitute suffering from Covid 19 or other diseases.
In 2020, when the pandemic was at its peak, and many doctors themselves had closed their chambers in fear of contracting Covid-19, this Siliguri-based doctor had been one of the very few medical practitioners to remain on duty in West Bengal. In his words, "If there are no doctors when patients, especially those from the disadvantaged communities need them most, where will they go?"
He organized three medical camps at remote places like the Bhimol village at Putimari, Heaven Shelter Home at Birpara, and at Keron tea estate at Dooars for the impoverished Asur community where along with basic medical care, patients can also get checked for blood glucose, BP, etc free of cost.
Helping those in need of help is a lifelong passion for the Nil Ratan Sircar Medical College and Hospital alumnus. While still in college he used to visit remote regions inhabited by the Santhal community to offer them free medical aid.
He had also donated innumerable pulse oximeter, glucometers, blood pressure instruments, sanitizers/sanitization machine face shields as well as free medicines s at medical camps. From 2020-21 he has provided medical help to more than 5000 patients from disadvantaged communities, at the peak of the pandemic!
"As long as I live, I will continue to provide medical assistance to the destitute," promises Dr. Pal. "If we the doctors don't help the marginalized and restore them to health, who will?"
Partha Kar Chowdhury AKA The Hospital man Who Delivers Food To Relatives of Patients Daily For Free!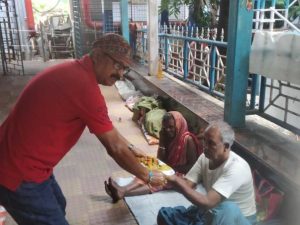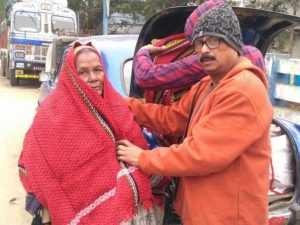 The sight of the colourful pool car can bring a smile to the face of even the most distraught relatives of the patients admitted at Chittaranjan Seba Sadan. For this means that the 'Hospital Man' had finally arrived, and it's time to feast!
For the past few years, Partha Kar Chowdhury aka the 'Hospital Man' had been feeding the families of patients admitted at various hospitals such as SSKM Hospital, Chittaranjan National Cancer Institute, Sambhunath Pandit Hospital, and Chittaranjan Seba Sadan, absolutely free of cost.
The 50 something pool car driver have himself faced financial difficulties as many schools went remote during the pandemic. However, not one day went that the Hospital Man didn't show up at the aforementioned hospitals, to serve piping hot food to the relatives of the patients. Food is delivered three times, per day, daily without fail.
During the Covid period, he has fed more than 130-200 people daily!
"5 years ago, I observed that the family of patients, especially those who were poor, were not getting anything to eat. That made me think of a way to ensure that they get enough food."
"In the beginning, I used to visit hospitals in secret and provide a meal of banana, muri, and biscuit to the visitors. In the initial stage, I used to finance these meals. But gradually, I convinced 7 restaurants to provide the extra unsold food to me instead of throwing it away." He shared with Tea-Talkers.
In recent years regular people have also come forward to donate. "So now my menu consists of everything from ordinary food like rice and curry to delicacies like kochuri, masala rice, and lemon rice!" He exclaims with pride.
In the future, Mr. Chowdhury intends to collaborate with all state-run hospitals and open a community kitchen for feeding the destitute. He also plans to establish a shelter for patients who had been cured but are deserted by their families and a home for students from the underprivileged Lodha community in Jhargram.